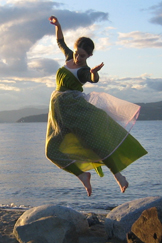 Byng Arts
A community of young artists and their mentors
3939 West 16th Avenue Vancouver BC Canada V6R 3C9 Tel: 604.713.8171 Fax: 604.713.8170 email: byngarts@vsb.bc.ca (October to April)
Current News
(Updated Feb 23, 2022)
Byng Arts Application Process for September 2022:
UPDATE: First Round Offers go out on Wednesday, February 23rd by email. Messages may be rerouted to other folders than your inbox, check your spam folder as well if you can't find the message.
This round of messages will include either a message with an offer, a message with no offer, or a message indicating that the applicant is on our waitlist and still under consideration for the second round of offers.
If offered a seat you will have until February 25th to respond.
A second round of offers will go out March 2nd.
Students in Grades 8-11 will not receive an offer until we determine our available seats in each grade. This may happen after the second round offers go out – please be patient.
Check out the Timeline for upcoming dates.
Email byngarts@vsb.bc.ca with your questions.
Thank you for your interest in our program and your support of the Arts.