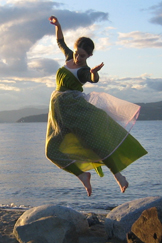 Byng Arts
A community of young artists and their mentors
3939 West 16th Avenue Vancouver BC Canada V6R 3C9 Tel: 604.713.8171 Fax: 604.713.8170 email: byngarts@vsb.bc.ca (October to April)
Current News
(Updated December 21, 2017)
Welcome to the Byng Arts Website.
On-Line Registration can be accessed through your email confirmation or by completing a new form by clicking the following link: ON-LINE REGISTRATION.
Thank you to everyone who submitted their paper application and corresponding on-line application by the deadline. We will review your applications in the new year to review your Statement of Qualification, passion for the Arts, and check for academic readiness. Not all Report Cards will be ready by the deadline as some of you will be receiving your Report Cards later in January. Please submit the documentation that you currently have (ex. Final Report from the last school year). Your application will still be accepted. You can help paint a fuller picture of your son or daughter's strengths by submitting a letter of reference from a coach or tutor and consider submitting a Report from one of the other terms from the last school year. Together, with the District Test results, we will be able to predict a student's readiness for the demands of our program.
You can check our TIMELINE, and our FAQ for further information about dates and next steps.
If you have additional documents to submit, like your proof of Vancouver residency, or further questions contact Jon Hartley-Folz,the Byng Arts Coordinator at byngarts@vsb.bc.ca. These documents and questions will be reviewed after the Winter Break. Please ensure that you use your Application # on all correspondence and label it on your documents.
Good luck with the rest of the application process
Remember you don't get smART without ART!!!