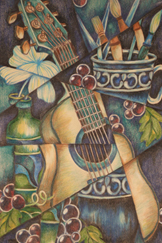 Byng Arts
A community of young artists and their mentors
Questions
General
Application
Selection
After the offers
Frequently Asked Questions
7) Why do I have to register online?
We will open an electronic file for each applicant. To reduce the clerical work load and increase the speed with which we respond to your requests we require that applicants complete an online submission. This will be part of your file so the use of appropriate capitalization, punctuation, and formatting is expected.
The online form includes several written portions which should correspond to the paper application. Have your son or daughter complete the paper form first then transcribe the information to the online form.