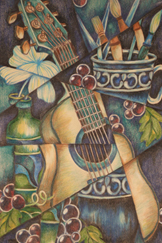 Byng Arts
A community of young artists and their mentors
Questions
General
Application
Selection
After the offers
Frequently Asked Questions
6)I want to be in drama. How many applicants are there for drama? Should I audition for it, even though I am stronger in music?
The numbers vary from year to year.
The advantage of auditioning in your stronger area is that you have a better chance of getting accepted. Once you are accepted in Byng Arts 8 then under certain circumstances, you may take another fine art elective like or you may wait until your Grade 9 year.