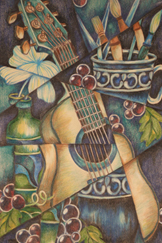 Byng Arts
A community of young artists and their mentors
Questions
General
Application
Selection
After the offers
Frequently Asked Questions
1) What can parents do to help?
Byng Arts parents can seek out several ways to contribute:
The Parent Advisory Council (PAC) combines parents from the main school and parents from Byng Arts. A strong voice for the needs of the students in the Byng Arts program is maintained by having mini-school parents join this important group.
Visual Arts/Gallery Art Club Group, Jon Hartley-Folz, contact: jhartley@vsb.bc.ca
Strings Program, Odette Kurth, contact: okurth@vsb.bc.ca
Music Society, Scott MacLennan, contact: smaclennan@vsb.bc.ca
Theatre Production, Jen McLean, contact: jmclean@vsb.bc.ca
Byng Arts Administration, Jon Hartley-Folz, contact: jhartley@vsb.bc.ca
High school is different than elementary and parental involvement is more behind the scenes. Please watch the main school website or contact specific departments directly. We know that being involved can be a rewarding experience.