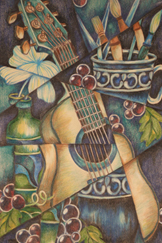 Byng Arts
A community of young artists and their mentors
Byng Arts
A community of young artists and their mentors
Questions
General
Application
Selection
After the offers
Frequently Asked Questions
5) Do you accept students for Byng Arts at other grade levels?
Yes. We will get occasional openings because students move away, or cannot handle the academic portion, for instance.
If you really have your heart set for Byng Arts you should apply as a regular Grade 8 student, if possible. The Byng Arts instructors teach fine arts to the main school as well. They are passionate about their craft and nurture all students. A regular Grade 8 student, after working with both teachers and students, can develop a stronger portfolio. The student would, then apply for the following year.
It is possible also to apply at other Grade levels. In these instances we encourage you to develop in the fine arts wherever you are! Then reapply the following year.