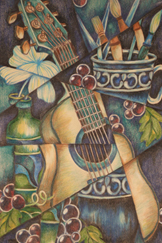 Byng Arts
A community of young artists and their mentors
Byng Arts
A community of young artists and their mentors
Questions
General
Application
Selection
After the offers
Frequently Asked Questions
4) I didn't get short-listed because of my mathematics mark, even though my teachers think I am a good artist and creative writer. If I register at Byng as a regular student, what can I do to improve my chances next year?
We encourage you to work hard to bring that math mark up, but more importantly to develop a 'can do' attitude to succeed.
Here are some options for you to consider if you are attending Byng as a regular student:
Request a skills block instead of French 8.
Introduce yourself to the sponsor of the Creative Writing Club. Through the club you may wish to develop your creative writing.
Join Mr Kosman and his Peer Tutors for early morning Homework Club (8 AM, any subject)
Sign up for Art 8 and let your art teacher know that you would like to be considered for Byng Arts in Grade 9.
Similar strategies are available at other high schools, too!